Coated paper
that protects our products
and respects the environment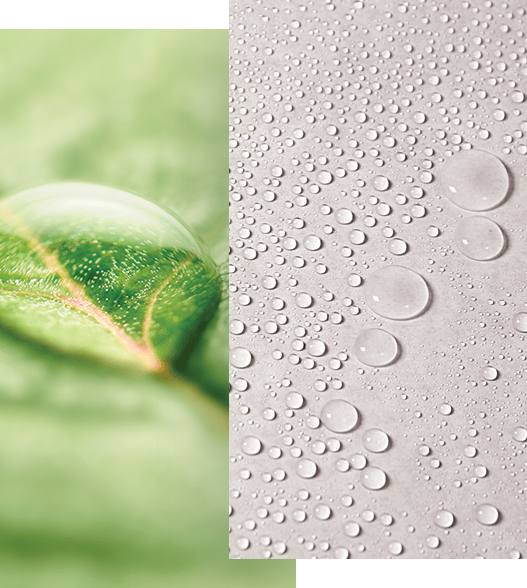 MICROPAP® OR VÉGÉPAP®, paper inspired by nature
The combination of long-established expertise and cutting-edge technical innovation have led to the development of our two coated paper brands: Micropap® and Végépap®.
Directly inspired by nature, they are made from virgin cellulose and mineral or vegetable wax: premium packaging for your favourite foods!
Why have butchers, cheese makers and artisans chosen to use Micropap® and Végépap® for their products sold over the counter?
Why have the major cheese manufacturers chosen Micropap® and Végépap® to ripen their cheese sold pre-packed off the shelf?
Transport and store your products safely
Camembert, ham, fish, chicory or oysters...Your products are protected by the moisture-resistant packaging during transport between the place of purchase and your home. Place your products directly in the fridge. The natural composition of Micropap® and Végépap® and their guaranteed suitability for contact with food ensures that your food is stored safely.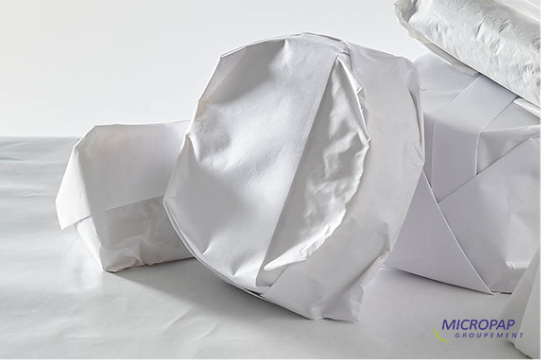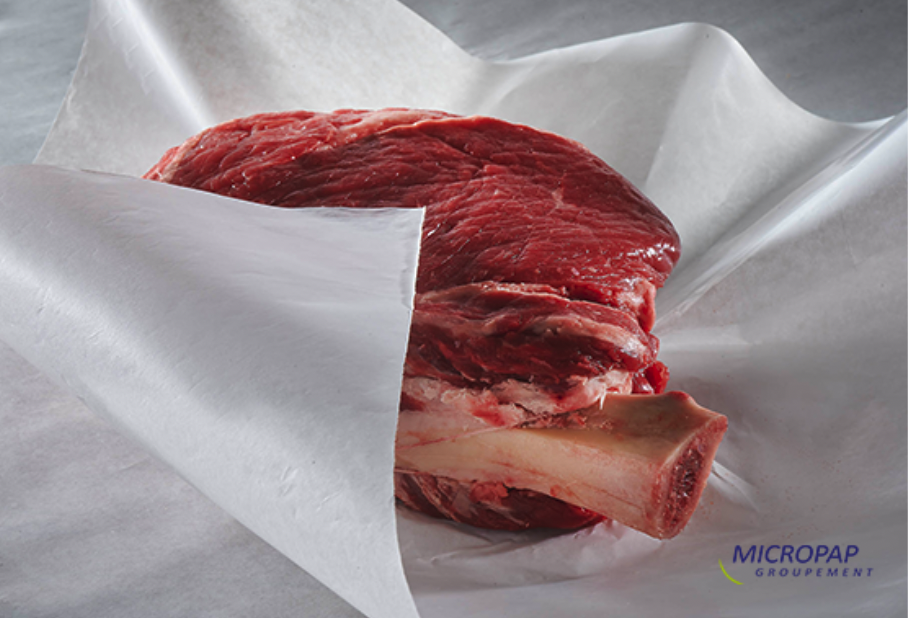 Your food can breathe and retains its freshness and flavour
Nature's intelligence has been used as a model: just like the leaves of a tree, our paper allows packaged food to breathe naturally. The control of gas exchange with the external environment preserves freshness and protects products from light: meat continues to mature and cheese to ripen in your fridge, for the best possible taste.
Meat and charcuterie remain fresh and cheese retains its flavour. Packaged in this natural protective case, the product maintains its properties and taste.
Unfold, unwrap, food remains intact
Our Micropap® and Végépap® paper ranges are smooth in texture and soft to the touch, ensuring that food does not stick to the packaging. The packaging can be opened and then easily rewrapped to extend the product's shelf life.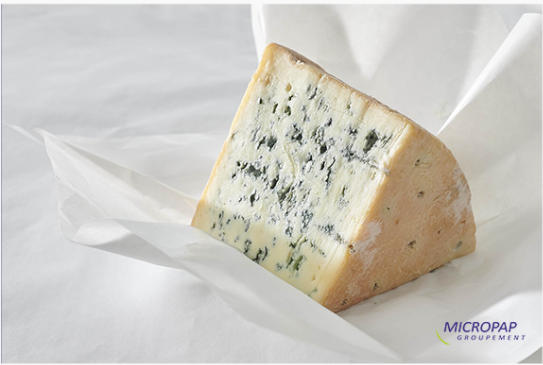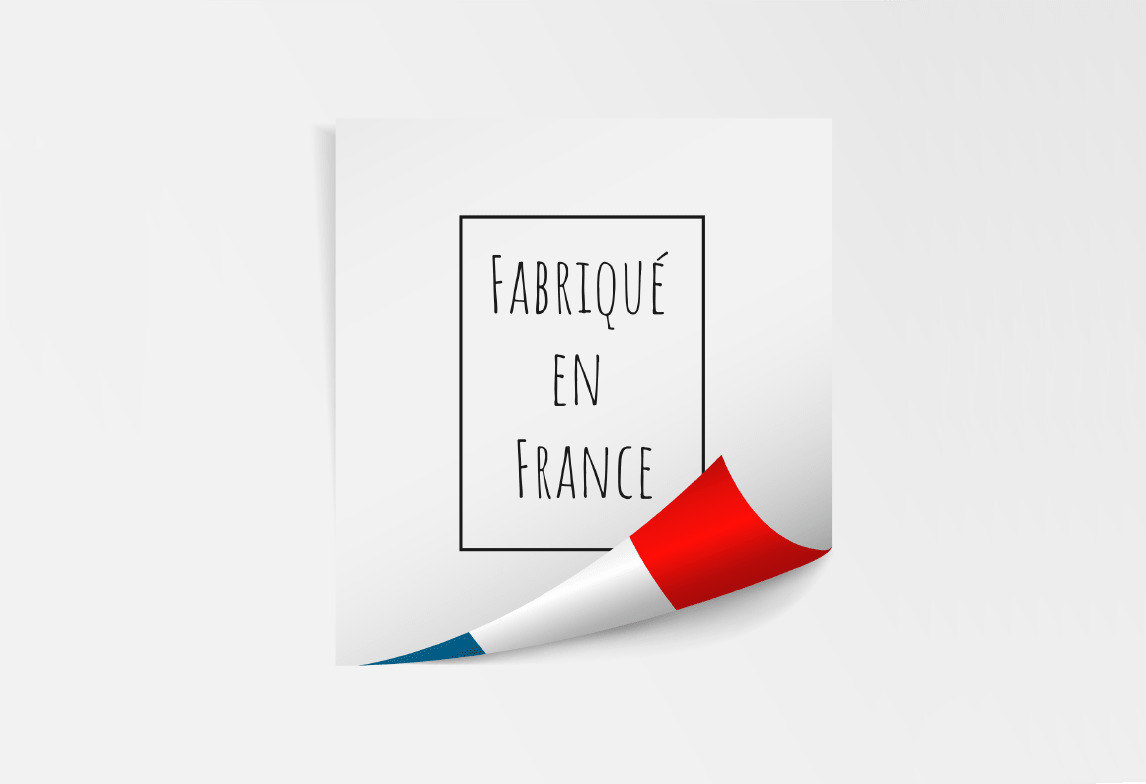 Micropap® and Végépap®, the choice of French quality
With our coated paper, manufacturers and retailers have opted for paper manufactured and processed in France, based on French expertise and technology. They know that quality is guaranteed!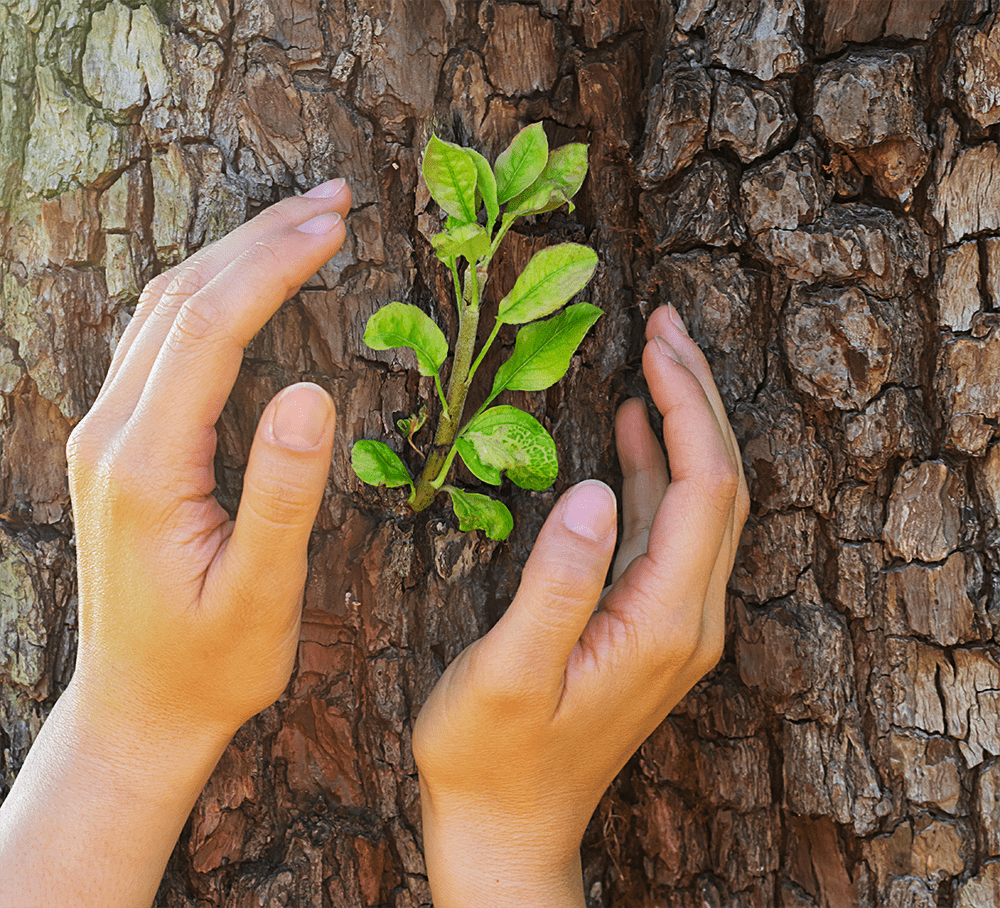 With Micropap® and Végépap®, you can also make a real contribution to helping the environment
• Short distribution channels: our paper is made in various regions, in mills close to where it is used.
Eco-friendly packaging made of natural and recyclable materials: paper made from sustainably managed PEFC/SFC resources and from mineral or vegetable wax.
Over 90% of the components Végépap® are plant-based.
• Waste reduction and recovery: the coated paper is very lightweight, whether crumpled or folded, and the final volume required is minimal.
Micropap® and Végépap® are compostable: these groundbreaking products obtained the OK Compost label in 2012.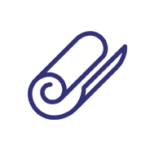 Demand French quality and become a consum'actor.
Demand French quality and use Micropap® and Végépap® for all your fresh products while reducing your environmental footprint!