Coated paper
that protects your food
and respects the environment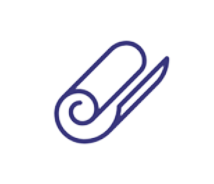 Our Micropap® and Végépap® coated paper ranges are complex and high-tech products, resulting from many years of research and development within Groupement MICROPAP.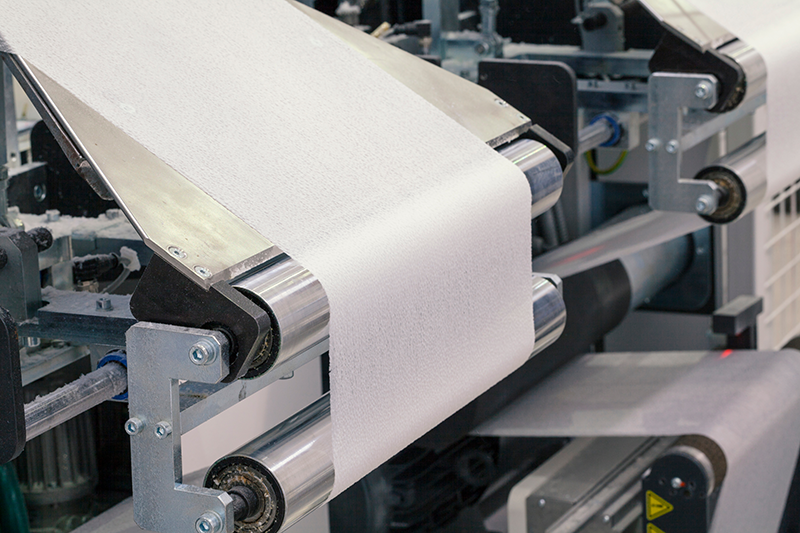 What is the purpose of coating ?
Our coating technique enables mineral or vegetable wax to be deposited evenly and in a controlled manner on to the paper's surface. The paper can be coated on one or both sides and the coating can be opaque or not. The coating gives the paper mechanical properties and acts as a barrier against water vapour.
The properties of this barrier are determined by the type of wax and paper and the coating process, and are selected by the converter depending on the intended use: moisture barrier, controlled permeability for maturing live food products such as cheese, etc.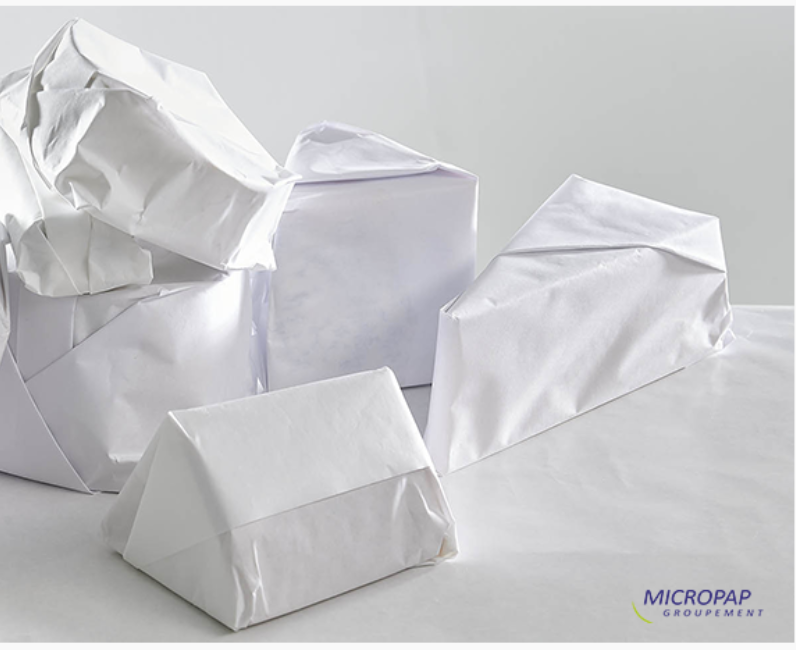 Designed to perfectly meet the needs of each product, our coated paper ranges help to:
preserve and optimise the product's organoleptic properties;
showcase the product;
mature the product;
ripen the product in the final stage;
la maîtrise de la freinte ;
ensure the product's safe consumption up to the Best Before Date (BBD);
protect the product during transport and distribution.
A solution to the challenges of today
Coated paper with a proven track record in food safety
Mineral and vegetable waxes have undeniable advantages for food safety which have been recognised and valued for decades. Their high stability at room temperature and their inertness has proven their safe use in contact with food.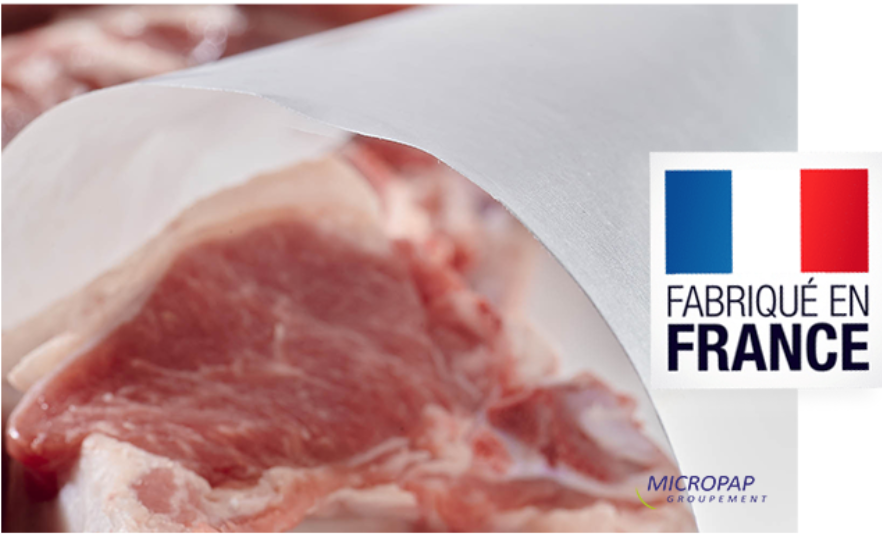 Coated paper designed as part of a sustainable development approach
Our Micropap® and Végépap® paper ranges have minimal environmental impact: they are made of virgin cellulose fibres from wood certified by the PEFC (Programme for the Endorsement of Forest Certification, which promotes sustainable forest management) and the FSC (Forest Stewardship Council).
Our Micropap® and Végépap® paper products have been certified as compostables, enabling us to contribute to the circular economy.
Trends
Groupement MICROPAP manufacturers are currently exploring a number of avenues to improve the Micropap® et Végépap® ranges, respond to current trends and anticipate future needs. The main current trends are as follows:
Return to using paper;
Single-material;
Ecodesign involved at every stage (renewable components, etc.);
Reduction in packaging weight.
Components
The wax
The generic term "wax" refers to the material deposited on the paper's surface. It is authorised for use in contact with food.
Wax can be of mineral or vegetable origin:
The base material
Since its foundation, Groupement MICROPAP has made the choice to focus on paper: a natural, recyclable material, processed in France by companies with proven expertise.
The Micropap® and Végépap® coated paper ranges are made of virgin cellulose fibres from PEFC-/FSC-certified wood, guaranteeing sustainable resource management.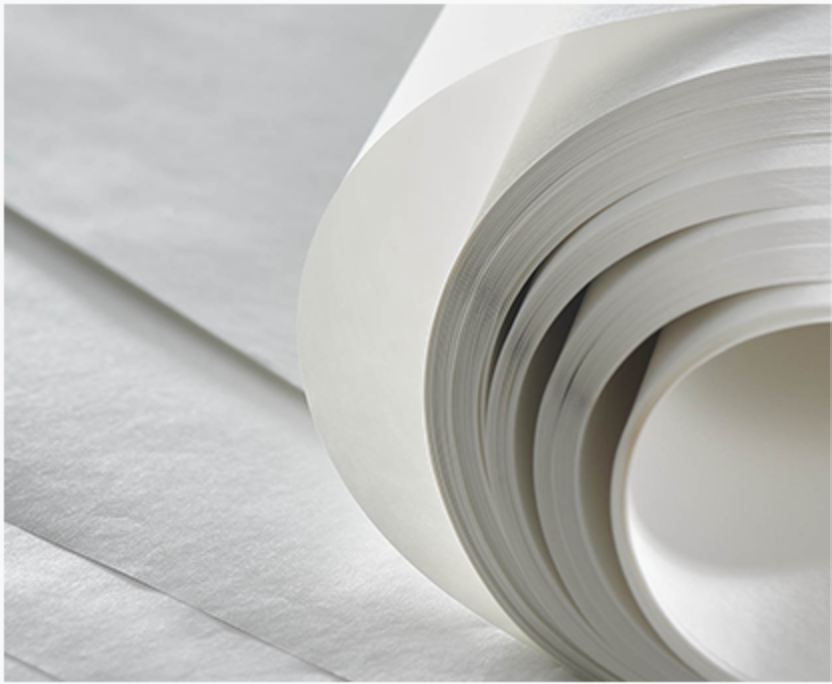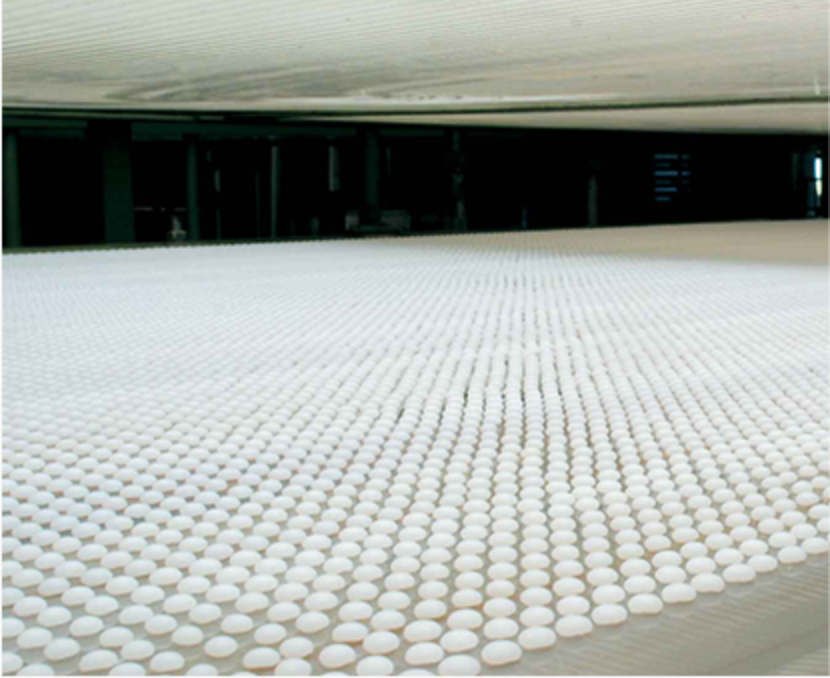 Brands
The benefits of Micropap® , the secret to its success® and Végépap®
Suitable for contact with food (inertness).
Barrier protection: inspired by biological membranes, the controlled permeability to water vapour regulates the exchange of gases while protecting the product. This essential quality helps to ripen cheese and mature meat.
Water-repellent effect.
Waterproof.
Anti-stick: does not stick to food.
Compostability: with its EN13432 certification, MICROPAP is the first ever coated paper to obtain OK Compostcertification. This label helps to address current concerns about the end-of-life of products.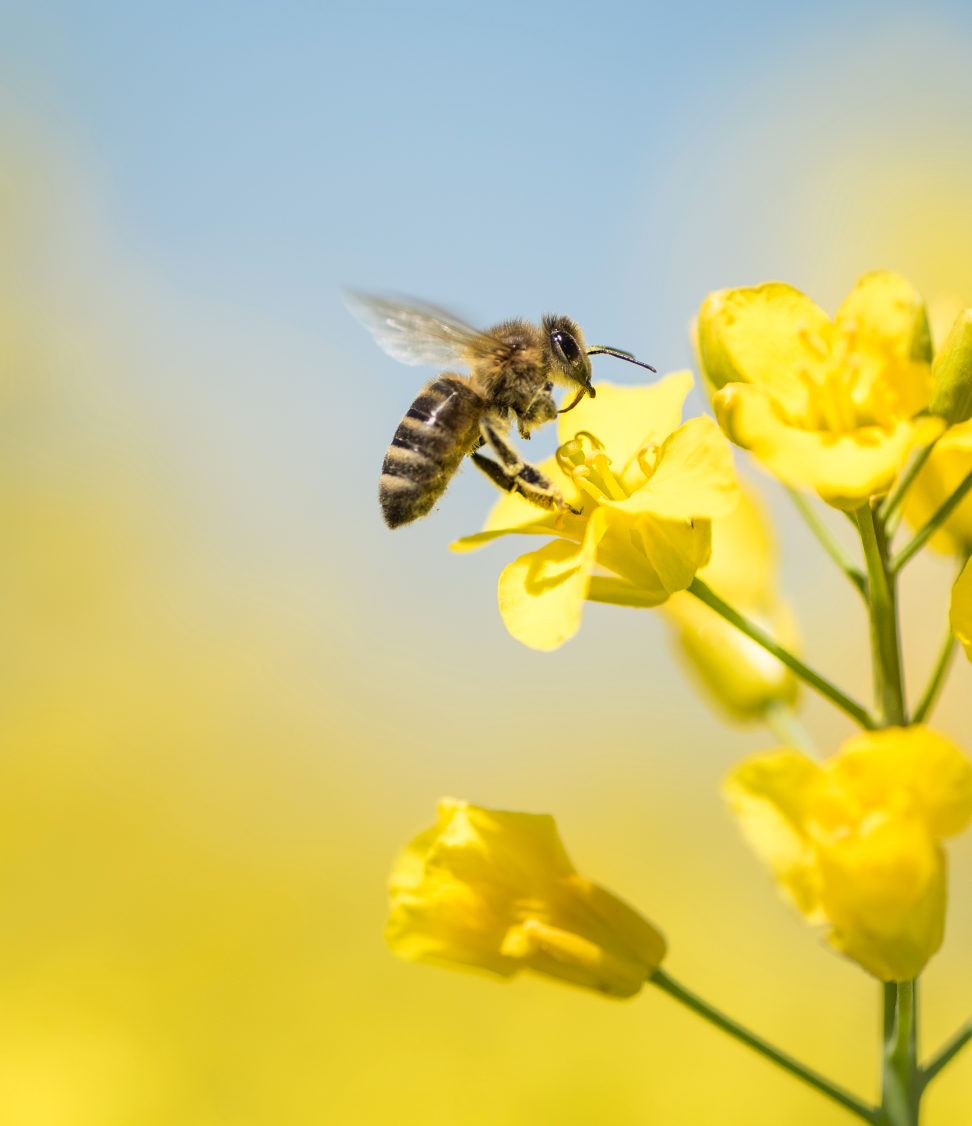 MICROPAP®
The group's flagship product, Micropap® is a type of paper coated with mineral wax. It is a high-tech product offering high added value.
Composition :
Support (fibres vierges de cellulose) : 32 ou 40 g/m2.
Coating: on one or both sides, opaque or not.
Product complies with European regulations:

Framework Directive 1935/2004 EC;
EC 2023/2006 Good Manufacturing Practice;
DGCCRF – Fiche MCDA n°4 (V02 – 01/01/2019)
Micropap®Micropap®, sustainable, eco-friendly coated paper

Groupement MICROPAP believes that coated paper has an important role to play in eco-friendly packaging, meeting the CSR needs of companies. It offers a genuine alternative for use in certain sectors of the food industry, such as confectionery, chocolate bars, baked goods, and sandwiches, etc.
VÉGÉPAP®
With its vegetable wax coating, Végépap® paper marked a turning point for coated paper used in food. Its components meet the growing demand for alternative bio-based products.
Composition :
Support (fibres vierges de cellulose) : 32 g/m2.
Double-sided coating of 9 grams with more than 90% of components of plant origin and from renewable sources.
Product complies with European regulations:

Framework Directive 1935/2004 EC.
EC 2023/2006 Good Manufacturing Practice.
DGCCRF – Fiche MCDA n°4 (V02 – 01/01/2019)
Végépap®, innovative, high-tech coated paper
Végépap® paper was awarded the 2012 Packaging Oscar in the Flexible Packaging category, confirming its groundbreaking status. The jury praised its innovative development as part of a collective approach and the high-tech nature of the product.
Végépap® fulfils an important expectation of the food industry, as well as of consumers.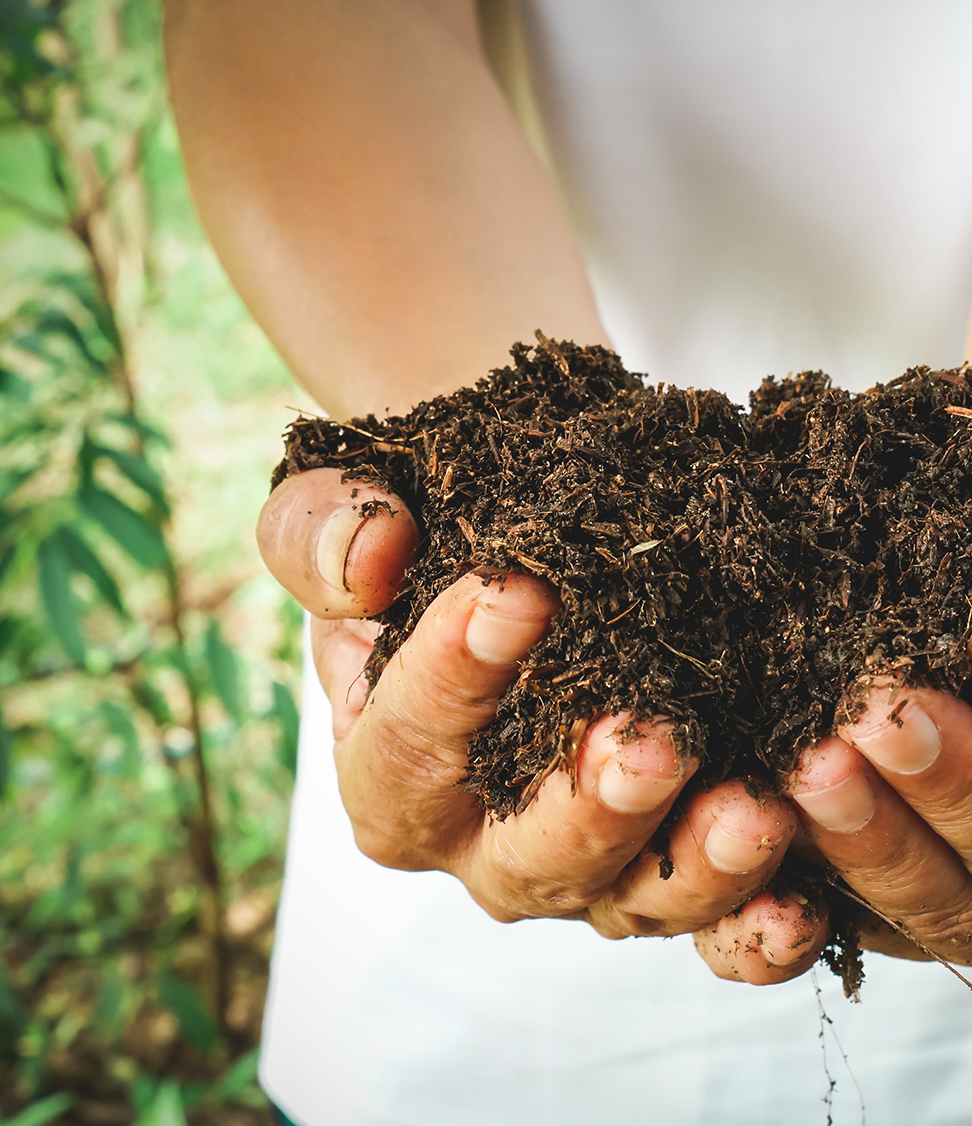 Ok compost certification
The "OK compost" conformity label covers the requirements of standard EN 13432, which have been integrated into a process for product certification and market surveillance by a recognised expert.
Recovery through composting according to standard EN 13432
Standard EN 13432 meets the objectives of Directive 94/62/EC on packaging and packaging waste, which aims to promote the prevention and recovery of packaging waste. It specifically refers to the recovery of packaging through industrial composting and defines the applicable test programme and evaluation criteria for acceptance of packaging as compostable.
OK Compost certification requirements
According to standard EN 13432, packaging is deemed compostable if all of its components are compostable, based on four criteria:
composition: the standard defines the maximum values for volatile solids, heavy metals (Cu, Zn, Ni, Cd, Pb, Hg, Cr, Mo, Se, As) and fluorine which are acceptable in packaging materials;
biodegradability: the acceptable biodegradability threshold is at least 90% and within a maximum time period of 6 months;
disintegration: or the product's capacity to break down through composting: after 12 weeks, at least 90% (by mass) of the packaging must pass through a 2 mm sieve;
quality of the final compost and ecotoxicity: the quality of the final compost should not decline as a result of the packaging material added to the compost and must not be harmful to the environment. The standard requires that ecotoxicity tests are carried out based on germination tests and that product performance is higher than 90% of the performance of the corresponding control compost.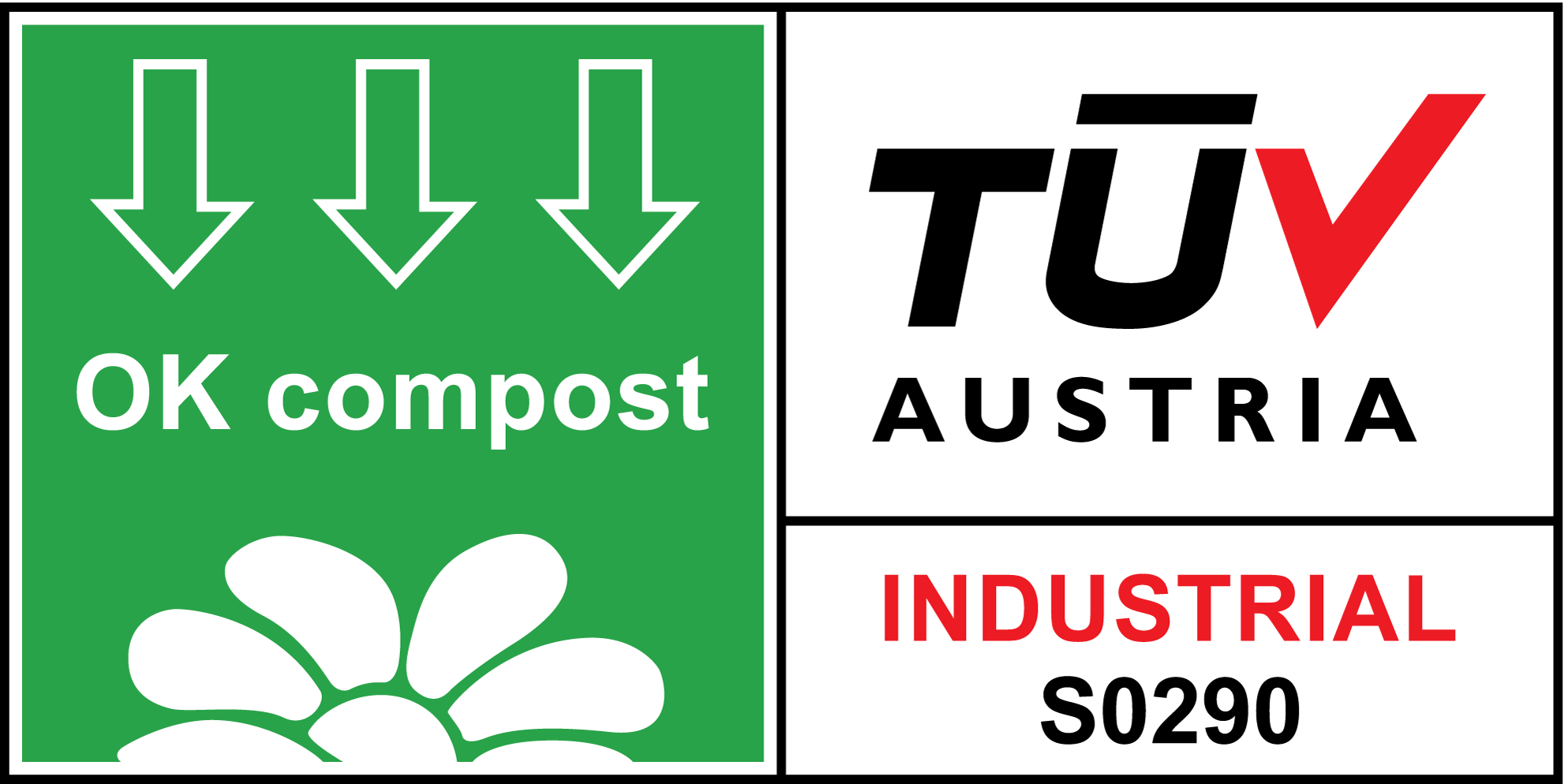 A world-renowned certifier
The certification process was carried out by TUV Austria, an internationally-renowned specialist. Vinçotte has been developing the OK Label programme since 1995, and the certificate developed already complied with the European compostable packaging standard EN 13432, when issued in 2000.
This partner has developed a rigorous certification procedure, not only in terms of the main materials used (as required by the standard), but also with regard to the various additives used and the processes implemented, which can affect previously assessed criteria.
The presence of the OK compost logo on packaging indicates that it meets all the normative requirements, that it is in compliance with the Packaging Directive and that its compliance has been validated (checks) and is monitored by a competent expert.
The affixed code S0290 identifies Groupement MICROPAP as the holder of the OK compost licence.